MOBILE NOTARY SERVICES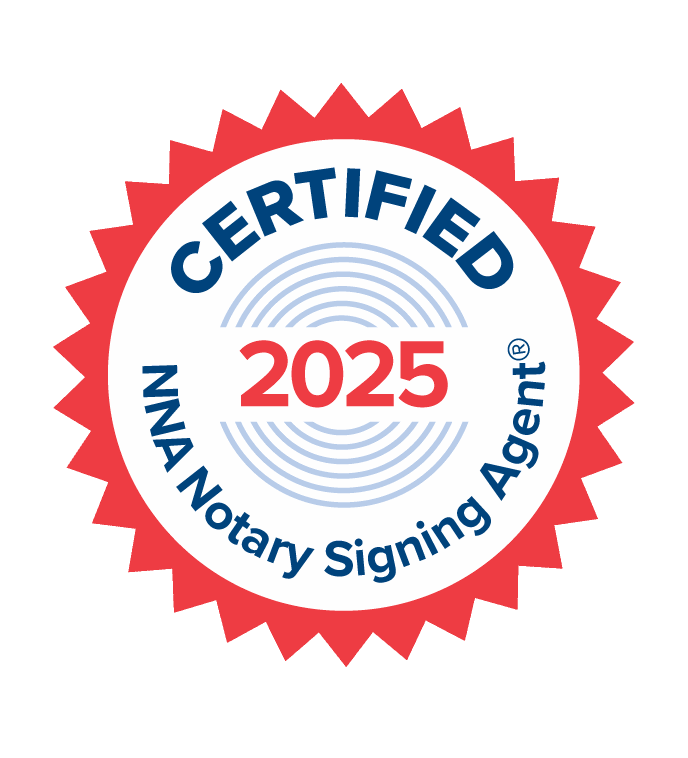 I provide professional notary signing agent services to the mortgage and real estate industries and will represent your company in a professional manner.

I have 10+ years experience with mortgage loan documentation and closings (to include: FHA/VA loans, refinance, purchase, HELOCs, and reverse mortgages).

eDocs & faxes are accepted
Same-day service available
All services are by appointment only

I will meet your client at any convenient location in Bell, Burnet, Coryell or Lampasas County.

Other services available are:
General Notary work, I-9 Forms, Witness Safe Deposit Box openings, and Field Inspections.

Note: All signers must provide a current, unexpired government-issued photo ID (ie., state-issued driver license or identification card, US passport, or military ID). Payment is due upon completion of service.
Cash or PayPal accepted.


VIRTUAL ASSISTANT SERVICES
I provide professional, cost-effective business support services to individuals, small business owners, and non-profit organizations. Services available include, but are not limited to:

Data Entry
Word Processing
Spreadsheets (create, maintain)
Accounts Receivable follow-up
Expense Reports
Invoices
Event Planning
Internet Research
Handwritten Cards or Notes

I will provide you the behind the scenes support you need to prosper - if it's not listed, just ask.

All fees are dependent on services provided. Please contact for a complete fee guide or an individual quote.